Snow and Ice Management

Snow Plowing
We can have your snow cleared from your driveway and parking lot professionally in a timely and safe manner.
Snow Haul Off
When the snow piles to high into a mountain just call us and we can haul away the snow from your property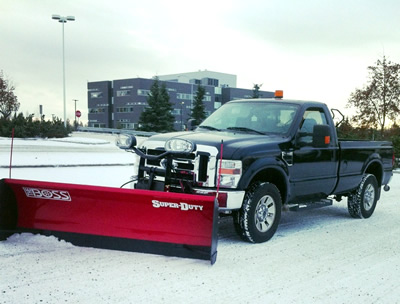 Sanding
We can apply a winter aggregate to your driveway or parking lot to help prevent slips and falls on an "on call basis" 24 hrs a day.
Ice Melt
We also offer ice melt application to walk ways and sidewalks
De-Icing
There is no better way to keep your parking lot clear from ice than our brine application. As Alaska becomes more unpredictable during winter, ice keeps building up. We have the ability to keep your parking lot free from snow and ice with our De-Icing program - please call for details
Roofs & Decks
Make sure to clear your roof from snow before its too late!! Shoveling snow is our second nature.
Snow Blowing
If you prefer Snowblowing over snow plowing in your driveway call us and you can rely on our high end equipment